Towering above tranquil greenery, the Tian Tan Buddha is one of the most popular sights in Hong Kong. Informally known as the Big Buddha, this majestic 34-meters high statue was constructed from 202 bronze pieces. It is one of the five large Buddha statues in China and also one of the largest seated Buddha statues in the world. This sculptural art symbolizes stability, prosperity and peace. It gives some energy before the market starts.
Filmart
FILMART is Asia's largest film and entertainment market. Delegates from different parts of the world participate in this event where they get to share their passion for film. FILMART 2015 was held at the Hong Kong Convention and Exhibition Centre (HKCEC) and organised by Hong Kong Trade Development Council (HKTDC). The exhibits include production, distribution and acquisition of film, TV programmes, games, animation, digital entertainment, production and post-production services, shooting locations, film festivals, film commissions, film insurance and film financing. As the host of this event, the Hong Kong International Film and TV Market connect Hong Kong to friends from all over the world.
Richard Brownsey, President and CEO of Creative BC said, "Fundamentally, we see Hong Kong as the gateway to Asia and Asia an opportunity. When you look at the size and growth of the industry, the number of people, the incredible growth in the economies, we think that we must be here and we think we must bring our producers and our industry folks here to get a sense of what those possibilities might be."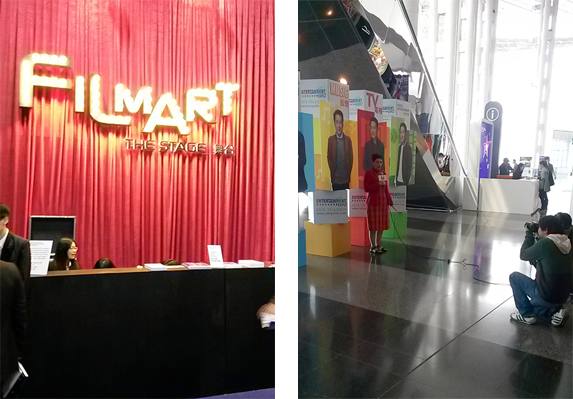 The Taking of Tiger Mountain
The Taking of Tiger Mountain is thrilling, historical, epic, good storytelling with a powerful performance by the lead. Set during the civil war, Zhang showed control of the entire film. The plot revolves around a good guy who's trying to wipe out a criminal clan. Films such as Infernal Affairs or The Message influenced this movie in both narrative and mise-en-scene.
The title also has an interesting backstory and the producers played an important role in its conception. The story's original title was Taking Tiger Mountain by Strategy. However, the producers decided to drop the last two words making it simpler and direct.
Macau
Try your luck in Macau – one of the world's richest cities. In 2006, it became the world's largest gambling centre. A trip to Hong Kong would not be complete without a visit to Macau. Eat, shop and enjoy your stay in a casino resort. This is taken in Sands Macau.